Explore the Beautiful Landscape of Sichuan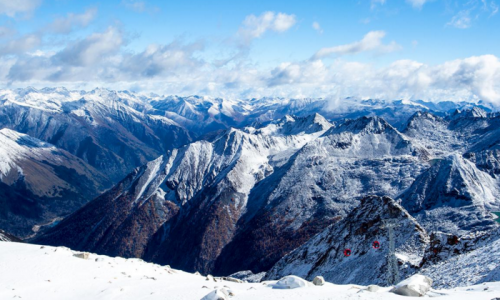 ---
To feel the highest cableway in the world, the most famous modern glacier 200,000 years till now and the Original Tibetan macaque.
---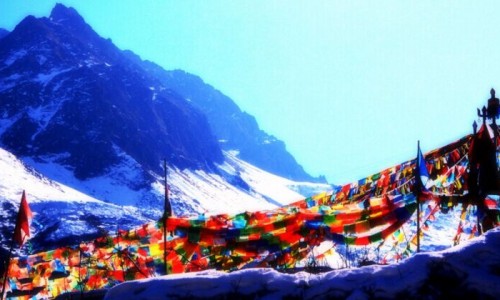 ---
Specials of our products: King of mountains in Sichuan—Gonka Mountain, one of top ten hot springs in China—Hailuo Valley Hot Spring, paradise of photography—Xinduqiao, pilgrim resort—Tagong Temple, the most beautiful village in China—Jiaju Tibetan Village, and oriental Alps—Mount Siguniang.
---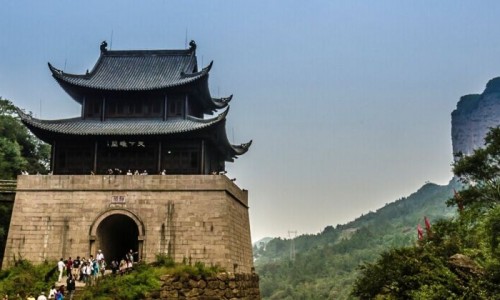 ---
Day 1: Chengdu—Guangyuan At 7:30 in the morning tourists from the hotel start the trip of pursuing "Legend Wumeiniang" during Three
---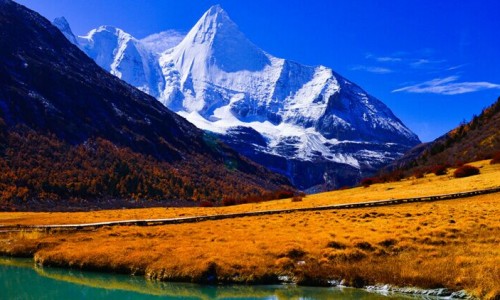 ---
explore the Last Shangri-La!
---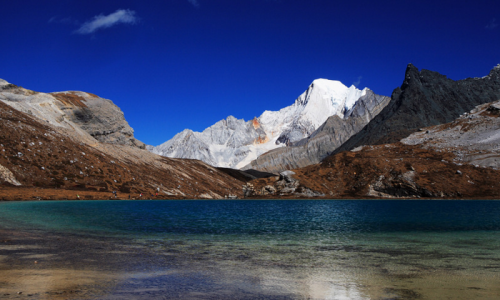 ---
Haizishan Natural Reserve: the largest relic of ancient glacier on Qinghai-Tibet Plateau, AKA "Ancient Icecap in Dao Cheng" Dao Cheng Scenic Area: cedar and polar forest, red grassland, plateau wetland, river valley, Cuckoo Valley, alpine flowers, and snow-capped mountains Aden Scenic Area: regarded as the last Shangri-La It is a comprehensive trip of adventure, outdoor activities, sightseeing and entertainment.
---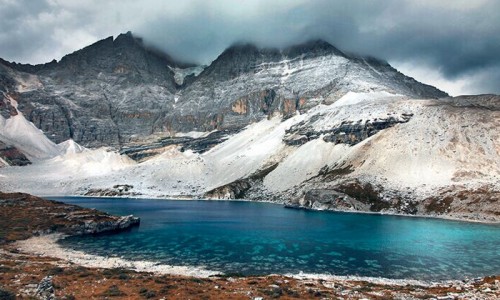 ---
Duration: 7 Days Areas: Chengdu,Ya'an,Danba,Tagong,Xinduqiao,Kangding Highlights: Suopo Watchtowers Tibetan Villages and Temples Local Snacks Street Jinli in Chengdu Panda Natural
---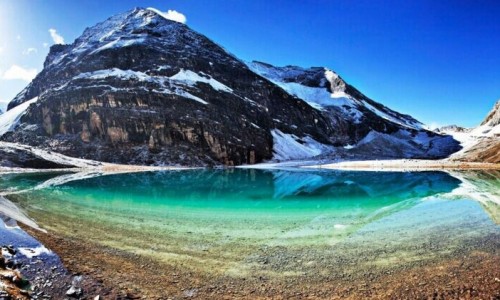 ---
Highlights: The Last Shangri-La Land Cute Panda Suopo Watchtowers 4100m Highest City Litang and Ker Monastery Hiking / Trekking in Yading
---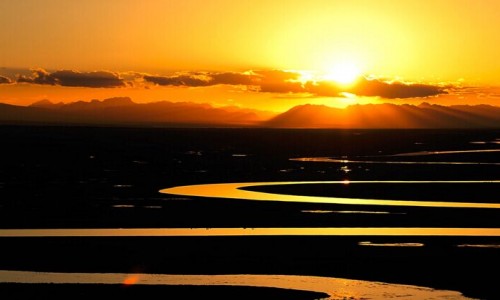 ---
Discover the rugged landscape of northwestern Sichuan Set out on an adventure into a vast landscape of rolling meadows and jagged mountain peaks. In this part of northeastern Sichuan, near the border with Gansu Province, nomadic Tibetans still herd yak and sheep in the summer in what is part of the traditional Tibetan Amdo region. Here, the Yellow River leaves the mountains of Tibet and forms part of the border of Gansu as it moves eastward before suddenly turning north in the wide S-shaped First Bend of the Yellow River as it moves upward towards the massive Ordos Loop in the north, the cradle of Han Chinese civilization.
---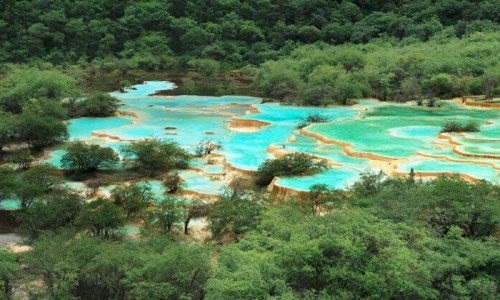 ---
Jiuzhaigou is spectacular all year round but come summer time, its mountainous slopes are dotted with a rainbow of colorful flowers. These delicate blooms are the perfect compliment to the fairytale sights of Jiuzhaigou Valley and Huanglong where crystal pools of turquoise and blue, rushing waterfalls and out-of-this world limestone formations await. On the way there and back, witness more of Sichuan's stunning scenery as you pass through Aba Prefecture and its traditional Tibetan and Qiang minority villages
---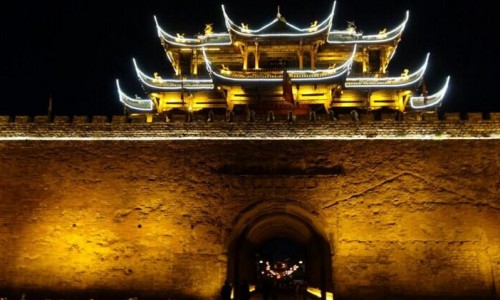 ---
Ancient tea town & picturesque landscapes Rugged, natural beauty and vibrant local culture combine in this one-day tour of historic Songpan and the inspiring scenery of Muni Valley in Sichuan. Once a trade hub on the Ancient Tea Horse Road, today Songpan is a charming town known for its unique local Kangba culture that mixes Tibetan, Hui, Qiang and Han Chinese influences. Swap town for country in the afternoon at Muni Valley Park, where a riot of colorful pools, rushing waterfalls and forest scenery awaits.
---